H
eadquartered in Delhi, Firewall Firm provides technical consultancy, and hands-on training on emerging Network and security technologies i.e. Firewalls, IPS, Mail security Gateways, Network Access control (NAC), Two Factor Authentication, Application load balancers , SSL VPN etc. –Core elements of any datacenter design. Firewall Firm founded in year 2009 and started knowledge sharing on *Checkpoint* firewalls hands-on training program with only one student with objective to help professionals and fresher's seeking to peruse their career in Network Security domain. More than 100 students were trained in time span of just 1 year and 90% of the students are well placed and working for leading names i.e. TechM, TCS, HCL Comnet, Array Networks, Ericsson, Orange, Wipro and IBM At Firewall Firm, today We offer consultancy services in network ,security domain and training workshops on various advance technologies such as next generation firewalls, Checkpoint, Juniper, F5, malware analysis, SIEM, Cloud computing, VAPT, CISSP, CEH, OSCP, application security and many more.
All security workshops and consultancy services are headed by industry experts (not by full time trainers). Our objective is to offer real time in-house industry experience on various network and security technologies. Firewall Firm ensures 100% success in network & Security domain with utmost satisfaction. We offer training modules /content in line with industry requirements and certainly provide unique offerings in consultancy and training industry.
Mision
T
o provide unmatched quality and cost effective consultancy services and training workshops with utmost satisfaction.
Vision
T
o be trusted consultancy and training partner, offering best in class services, career guidance and building strong professional network to address industry requirements.
Firewall FirmPlacements
Our courses are based on computer security and networking with latest technology and are relevant to industry needs. Upon completing a course, you'll receive a verified completion certificate recognized by Firewall Firm and placed in various software companies.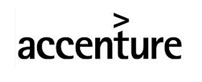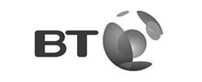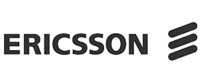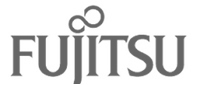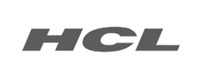 It always gives an pleasure and amazing feeling when someone ask me "Hey, I wanna learn more security stuff" and I say " why don't you go there.." And response is always "do you mean Dwarka or vikas and govil..?? I always add by saying proudly that whatever I am or where ever I'll go is all because of them. No alternatives no confusions just go and grow.

Firewall Firm is the place where the guidance and learning given is completely extempore and in depth. A topic is covered till even a single person is able to answer almost everything about it with confidence. So I like the way a topic is chased and learned to everyone with exposure to real time industry scenarios.

Firewall Firm is certainly a tremendous approach to master the information security aspects and technologies. It helped upgrading my signature from technical support to It security Specialist and ensures more upgrades in near future.